Welcome

to Sai

Industries
We are a growing manufacturing company situated in J 52 S Block MIDC Bhosari Pune. We started our manufacturing unit in 2015 as "SAI INDUSTRIES" we are providing all type of manufacturing Spm Machines,Biw Fixtures,Turnkey projects Work etc..
we started operations in 2017 and have been manufacturing mechanical fixture as well as welding fixture and Precision Vmc Job works since. Our focus is on offering SPM, Biw Fixture With Cost-effective solutions to automotive and engineering industry. Design and manufacturer of Spm Machines,Turnkey Projects & Biw Fixtures and Its automation is our core strength.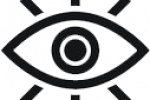 Work together as a team to respect opinion and views of others. Continue to develop and improve our products with highest quality & cost effective so as to maintain our technological edge with market. To satisfy the continuing needs and expectations of the clients while complying with the agreed standards and specifications.
cost effective products with good quality & with customer satisfaction Acknowledge the employees, make an important contribution to the success of the company. To offer competitive pricing while maintaining the viability of the business Create an empowered team, innovative environment & forest a culture of caring. Trust and continuous learning.
achieving quality products cost competitive product and customer satisfaction continuous development on time execution